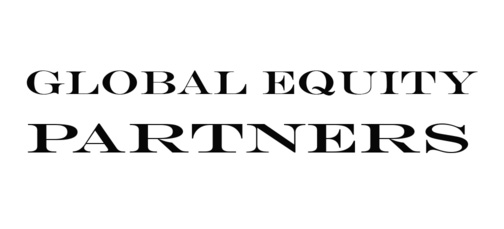 Global Equity Partners is a global group of real estate and financial professionals.
We are able provide strategy advice, as well as real estate investment and management solutions to large institutions, families, individuals and governments worldwide.
Having been at the center of the world's financial markets for decades we can rely on an unrivalled global network of talented associates and a track-record of outstanding execution at any of the offices around the world.
Our integrated global network of trusted professionals and decision makers around the world provide in-depth market intelligence, meaning we can be closer to current issues than any other global financial institution in our core markets.
It is this scale, local knowledge and intellectual capital that allow us to provide a distinct perspective and effective long-term solutions for our partners.
We focus on wealth preservation
Our clients are families and entrepreneurs who have worked hard to build their wealth.
They are looking to preserve and grow the real value of their capital.
We build strong and active partnerships with our clients and provide broad information for navigating the financial world.
Clients typically appoint us to locate, process the acquasition/disposition and manage their real estate portfolio on their behalf.
For those who prefer to be actively involved in decision making, we can provide business ideas, advice and guidance.
Our approach
Our goal is to preserve and grow the real value of our clients' wealth. This involves several related things: outpacing inflation, achieving prudent growth, and avoiding large losses, all while focusing on the long term goal.
We have a differentiated approach to building portfolios.
As a business we have always been driven by our motto 'Exceptional Service, Outstanding Results'.
These values remain at the heart of our guiding principles on how we do business to this day. It is this approach that informs our distinct perspective and will continue to make a meaningful difference to the world of our business and client's wealth.
Our guiding principles
Thoughtful
Clients trust that our perspectives are rooted in depth of experience. But this doesn't stop our talented teams from objectively researching and tailoring every solution to serve our clients' needs. The advice we give and the solutions we develop are considered, strategic, and focused on the long-term.
Principled
We treat our clients' challenges with the same care and responsibility that we apply to our own business and money. We see integrity and empathy as the basis of long term trusted relationships and a progressive business. This is reflected in an extraordinary personal commitment to our clients' challenges and consistently high execution standards in everything we do.
Creative
Years of legacy in entrepreneurship and the promotion of imaginative solutions for our client's means we have always been open to new ideas. Our depth of insight and track record gives us the confidence to embrace innovative new solutions for our clients to jointly solve their individual challenges every day.
"It takes a great deal of boldness and a great deal of caution to make a great fortune; and when you have got it, it requires ten times as much wit to keep it"
Nathan Mayer Rothschild
(1777 – 1836)
For more information and to learn about our services please visit www.GlobalEquityPartner.com